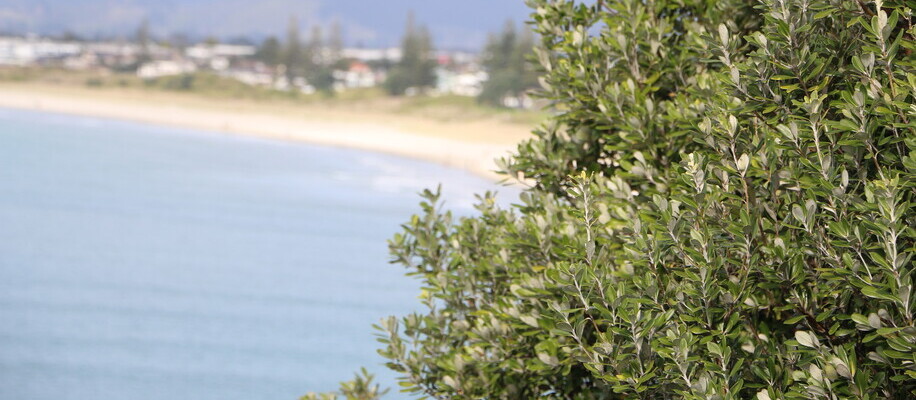 Our Cardiologists are Fellows of the Royal Australasian College of Physicians and Fellows of the Cardiac Society of Australia and New Zealand.
Dr Jonathan Tisch
BSc, MBChB, FRACP, FCSANZ
Jonathan is a graduate of Otago Medical School and
Christchurch Clinical School. He trained
in Cardiology at Christchurch Hospital and completed a fellowship in cardiac
imaging and adult congenital heart disease at the Yorkshire Heart Centre,
Leeds, UK.
He has been a Consultant Cardiologist at Tauranga and
Whakatane Hospitals since 1999 and Clinical Director since 2005. He is a general cardiologist with special
interests in imaging, angiography, pacemaker and defibrillator implantation,
sports cardiology and cardiac inherited diseases.


He has post graduate qualifications in Pacing
and Defibrillation from the international Heart Rhythm society.
He has been on the NZ committees of the College of
Physicians and the Cardiac Society of Australia and NZ. He is on the Midland regional cardiac
planning group and is the local representative of the NZ Cardiac Inherited
diseases group.


He is a keen mountain biker and road cyclist.
Dr Graeme Porter
BHB, MBChB, FRACP, FCSANZ
Graeme graduated from the University of Auckland School of Medicine in 1988. Initial postgraduate years were spent at
Napier Hospital in the Hawkes Bay and then Kent &
Sussex Hospital in the United Kingdom. After
completion of specialist Cardiology training at Green Lane Hospital in Auckland
Graeme moved to Australia in 1997 for a 2 year Fellowship in Echocardiography
and Adult Congenital Heart Disease at the Royal Melbourne Hospital. Graeme was appointed consultant Cardiologist
at Tauranga Hospital in 1999 and together with Dr Jonathan Tisch set up Bay
Cardiology in 2003.
Graeme is a member of the senior Examiners
committee for the Royal Australasian College of Physicians, a New Zealand
Resuscitation Council qualified instructor in advanced life support, and a Senior Clinical Lecturer in Medicine for the University of Auckland. He is a general Cardiologist and the Clinical Director of the Tauranga Hospital Echocardiography laboratory with special interest in imaging, cardiac catherisation, valvular heart disease, and congenital heart disease.
Graeme lives locally with his family and is
an avid surfer as well as enjoying other water sports, biking, and music.
Dr Calum Young
MBChB, MAvMed(Dist.), PGDipOccMed(Dist.), FRACP, FCSANZ
Calum graduated from the University of Otago and Wellington School of Medicine in 1994. He spent his initial postgraduate years at Tauranga Hospital and then undertook specialist Cardiology training at Christchurch Hospital. He returned to the Bay in 2004 after a period as a Cardiology Clinical Fellow at the Western Infirmary, Glasgow, Scotland. He has a particular interest in cardiac risk assessment and Cardiac CT scanning, including attending and presenting at international meetings in these fields. In 2013, he undertook a sabbatical- spending time with a number of Cardiac CT centres across the UK and Europe.


Calum is accredited with the Australasian Committee for CT Coronary Angiography and is a Member of the Society of Cardiovascular Computed Tomography. He is a Member of the Acute Cardiovascular Care Association of the European Society of Cardiology. In 2018, Calum completed his Master of Aviation Medicine and Post Graduate Diploma in Occupational Medicine, both with Distinction. He is an Honorary Senior Lecturer with the Department of Occupational and Aviation Medicine, University of Otago. He is a Member of the Aerospace Medical Association and is a committee member of the Aviation Medical Society of New Zealand.
He is also an Honorary Senior Clinical Lecturer with the University of Auckland.


Calum lives locally with his young family, and his extracurricular interests include mountain biking and running.
Dr Dean Boddington
MBChB, FCP(SA), FRACP, FCSANZ
Dean Boddington is a Cardiologist who has subspecialised in electrical cardiology (Electrophysiology). His area of expertise involves working with patients experiencing problems with abnormal heart rhythm. He performs electrophysiology studies and ablation procedures using electrical cables advanced into the heart to track down and potentially eradicate abnormal rhythm. Dean is also an expert in implanting pacemakers and defibrillators (ICD's) in patients requiring such devices. The service offered by Dean at Bay Cardiology is focussed on diagnosing and treating patients experiencing palpitations and abnormal heart rhythm.
Dean graduated from the University of Cape Town medical school where he went on to specialise in Internal Medicine. He completed specialist training in Cardiology at Auckland Hospital and then did further training as a fellow in electrical cardiology. He is a member of Heart Rhythm New Zealand, the European Heart Rhythm Association and also of the Heart Rhythm Society in the USA.

Dr Stuart Tie
MBChB, FRACP, FCSANZ
Stuart is a general cardiologist with interests in cardiovascular disease prevention and management of coronary artery disease, valvular heart disease, and congestive heart failure. He has been involved in clinical trials of dyslipidaemia and diabetes treatment in patients following myocardial infarction. He graduated from University of Otago School of Medicine in 1997 and finished his specialist cardiology training in Dunedin Hospital in 2007. He has been consultant cardiologist at Tauranga Hospital since 2008.
Outside work, Stuart loves spending time with his young family. He enjoys playing badminton, basketball and is a keen sports fan.